No. 1 Coaching for CLAT in Patna
We are one of the best coaching for CLAT in Patna.
Class Room Program For CLAT
The study materials provided by CLATians has all the topics explain in an impressive manner that is needed to crack the CLAT entrance test. And the study materials also includes pervious years question papers along with solutions. 
When you get an opportunity to learn under experienced faculty members the probability of your success rate increases. The faculty members keeps on brainstorming to simplify the course modules so that students can better understand the topic and score high in upcoming exams.  
CLATians has been producing great results year by year and the credit for this goes to highly knowledgeable faculty members and hard working students. Our excellent track record has made us one of the best coaching for CLAT in Patna.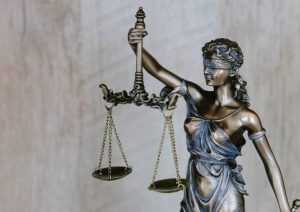 Want to become an advocate? Join Us
If you want to see yourself as an advocate in future then you must crack the CLAT entrance test and we are here to help you in doing so.
CLATians ranks among the top CLAT coaching institutes in Patna. The institute provides the best comprehensive package for the preparation of various law entrance exams across the nation. At CLATians you will learn from the most experienced academic professionals who mentor the students to achieve their career objectives. The faculty is always on their toes to solve the queries of the students irrective of the working hours. We have sincerely designed a package to help you crack law entrance exams and get you admitted into a prestigious law college. As the competition for cracking the CLAT exam is growing year by year, CLATians have framed a course structure to make students stay ahead of competitors. 
Best institute in patnaHighly experienced teachers and standard classrooms facility
Read More
Connect With Us On Youtube
Have a glance of our videos on YouTube
Increase your probability of becoming a lawyer learn under the guidance of eminent faculty members.
Here's what students say about CLATians
The coaching has provided me with ample infrastructure and valuable study materials which has assisted me a lot in my preparation for the competitive exams. I must thank all the esteemed faculty members and staffs for their guidance and support. Thanks guys!
Saurav raj
It was complete pleasure and satisfaction after joining this caching institute. I learned a lot of basic and advanced pertaining to my preparations for CLAT competitive exams. I would always be thankful for all kind of help and guidance that I have been given by the faculty embers and I would highly recommend others to join this institute for good results.
Randheer Jha
All the faculty members of this institute are highly experienced and knowledgeable and assisted me with quality study materials and preparation tips for CLAT exams. The facilities is also of great standard and can be highly recommended for those who are seeking to compete and get successful in CLAT exam preparations.
Gautam Roy
You can choose us for many reasons, some of them are for quality education, world class facilities, and more.
Is coaching required for CLAT?
One can't say that coaching is mandatory for CLAT, but it helps a lot as you will get experienced faculty members and updated study materials needed to crack the CLAT entrance test.
What is the duration of CLAT coaching?
The duration of CLAT coaching varies from institute to institute. Some offer 1 year classroom course programs while some offer more than a year classroom program.
What is the full form of CLAT?
The full form of CLAT is the Common Law Admission Test.
Which coaching is best for CLAT in Patna?
CLATians is the best coaching for CLAT in Patna.